Vinyl 2 rail K-302
A vinyl ranch rail is a perfect addition for a yard, farm, or roadway, preventing animals from straying off or on your property, while complimenting the existing landscape. 
Details
5" x 5" x 60" posts
5" x 5" external caps
1 1/2" x 5 1/2" x 16' ribbed rails
We are here to help! Contact us with any questions.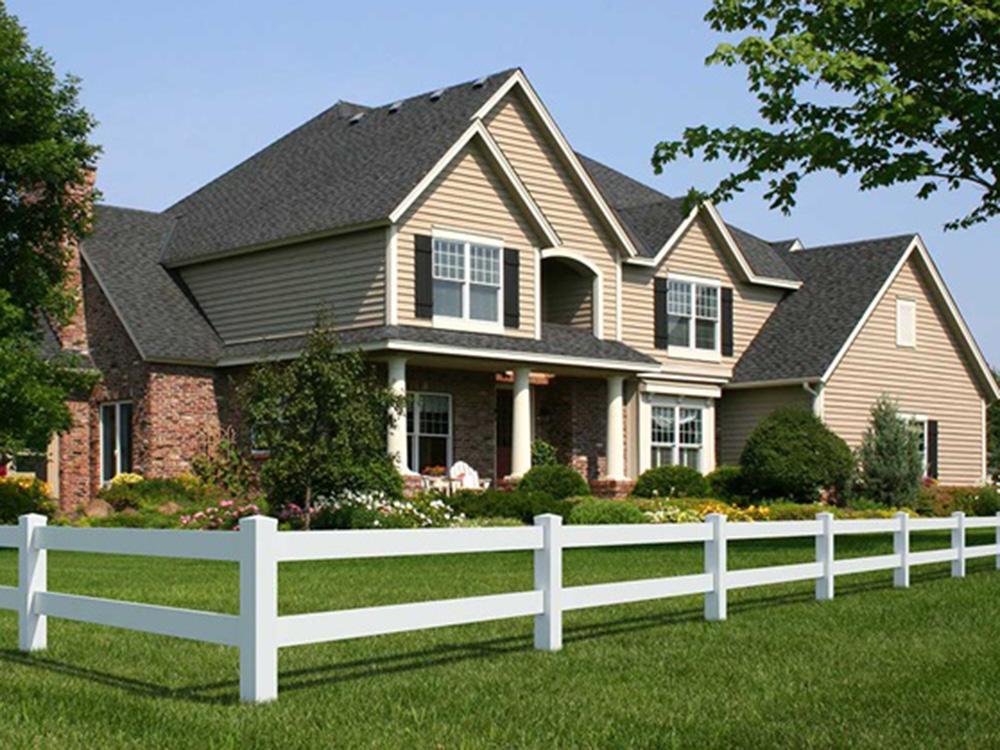 Select Panels
| | Product | Unit Price | Attributes |
| --- | --- | --- | --- |
| | 3ft 2 Rail Split Rail, K-302 | $24.61 | |
Select Posts
| | Product | Unit Price | Attributes |
| --- | --- | --- | --- |
| | White Blank Post 5" x 5" x 7' | $22.75 | |
Select Caps
| | Product | Unit Price | Attributes |
| --- | --- | --- | --- |
| | 5" White External Cap | $1.22 | |
| | 5" White Gothic Cap | $5.80 | |
| | 5" White Ball Cap | $4.35 | |
| | 5" White Classic Cap | $3.87 | |
Select Additional Options & Accessories
Select Rails
| | Product | Unit Price | Attributes |
| --- | --- | --- | --- |
| | Ribbed Rail (Gold Series) 1-1/2" x 5-1/2" x 16' White | $27.76 | |
Select Glue
| | Product | Unit Price | Attributes |
| --- | --- | --- | --- |
| | PVC Glue 1.5 oz | $5.98 | |
| | PVC Glue 8oz | $18.45 | |