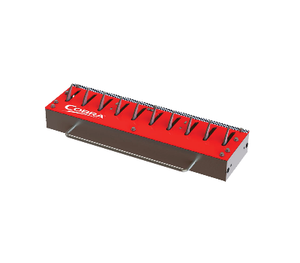 3' Yellow Secure Mount In-Ground Non-Motorized Spikes; Galvanized
Liftmaster
SKU: 11300CY
Regular price $2,168.01 Sale
---
Can be used in all commercial and residential applications.
Great for low profile traffic and heavy vehicle traffic.
Manual Traffic Spikes
Manual Traffic Spikes
Rugged, durable design in Standard Duty and Heavy Duty construction.
Easy maintenance via top plate access.
Unique curved tooth, fishhook design
Reliable, low-maintenance counter balanced back-up system.
Built-In Latch Down Device
Innovative new teeth design provide greater protection but safer operation.
Load rated for 15,000 lbs  (Standard Duty) or 40,000 (Heavy Duty) per single axle load
Available in 3ft. and 6ft. lengths